Monthly Archives:
July 2019
I like a story that starts like that.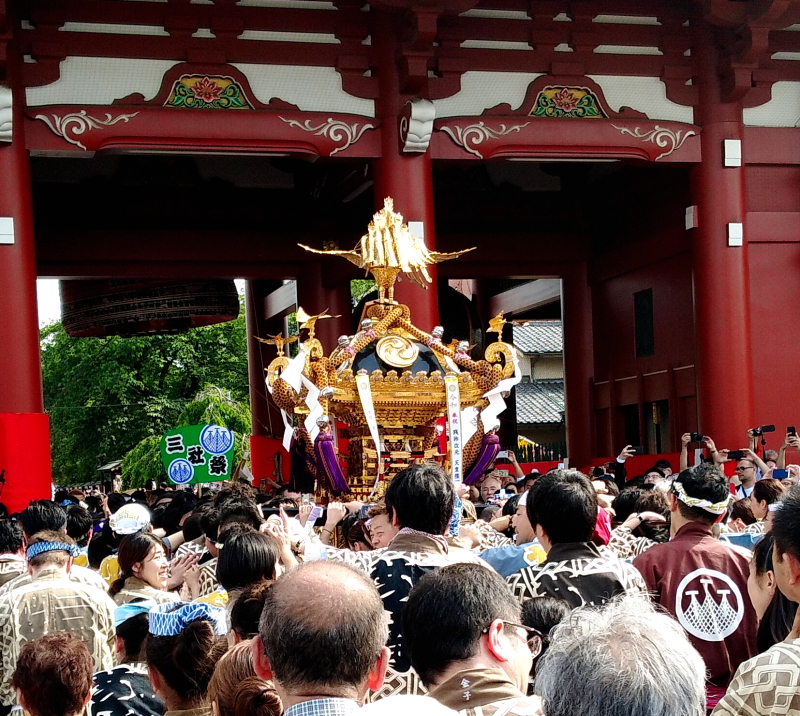 At some point during my long relationship with Japan, I struck upon the idea that whenever I visit, I should look up the calendar of festivals, as they're always on somewhere. Our visit to Japan this year coincided with the Sanja Matsuri. When I learned this some months before we went, it dredged up some sketchy imagery from the memory banks of a festive mass of sweat and muscle and toil, spilling through streets beneath these hoisted ornate wooden and gilded constructions, what I now know as Omikoshi.
The Japanese Embassy in Canberra used to have this magazine, a broad glossy thing, with articles from all around Japan, something like Australian Geographic. In the early 1990s I was dating Natsuko Ezoe, who I met at the University of Canberra, so for one reason or another I found myself at the Embassy now and then, and I'd accumulated a few editions of this magazine. I read articles and pored over images of things like the Akashi Kaikyō Bridge, Nozawa Onsen Fire Festival, the Yokohama Landmark Tower, Sapporo's Yuki Matsuri (ice and snow festival), and Tokyo's Sanja Matsuri. I hadn't been to Melbourne when I met Natsuko, let alone to another country.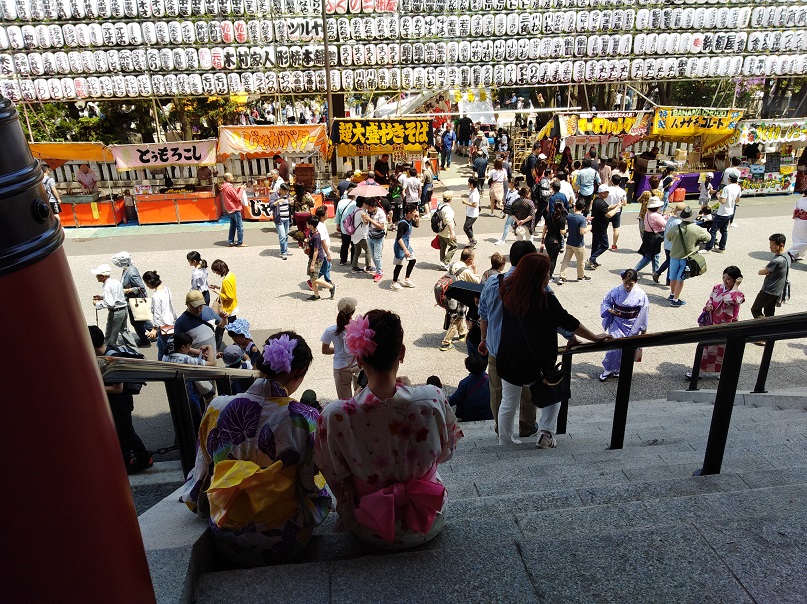 Like my old National Geographics and my Unique Cars, I held onto those magazines for years. I don't recall exactly when I parted with them, but I hope they found their way into another pair of hands and eyes to fill with wonder. Since then I've had the privilege to visit many of those amazing places, including Melbourne.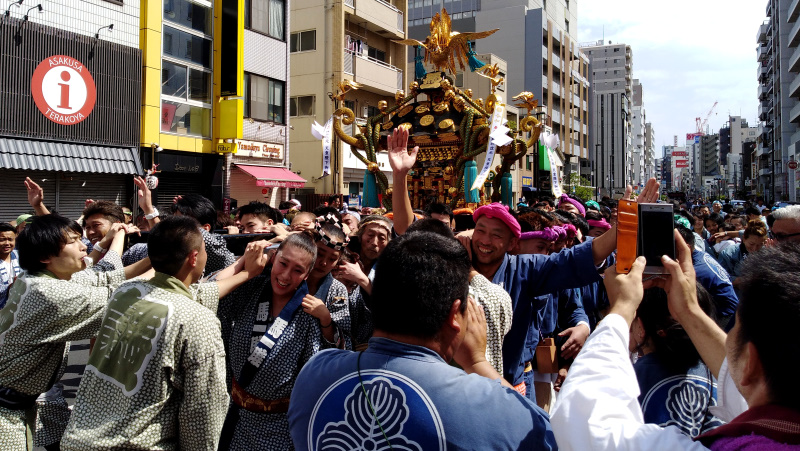 With traces of ink from those magazines still on my fingers, I flew into Narita for the fist time in September 1993, to meet Natsuko and some other friends who'd returned to Japan after their year or so studying English in Canberra. Straight off the plane they took me to Asakusa, so this place was my very first experience of Japan. I've been back a few times over the years. It's one of Tokyo's must-see places for international visitors, but it's also an important place for the people of Tokyo.
The heart of Asakusa is Sensoji. The temple dates to 645 AD and you'll find it featured in any tourist brochure or travel web site on Tokyo. The streets around it retain something of the Edo Era in which they sprung up, and among the tourist trinket shops are eating places and other institutions that have a very long history. I'm trying real hard not to fall into a tourist travelogue here…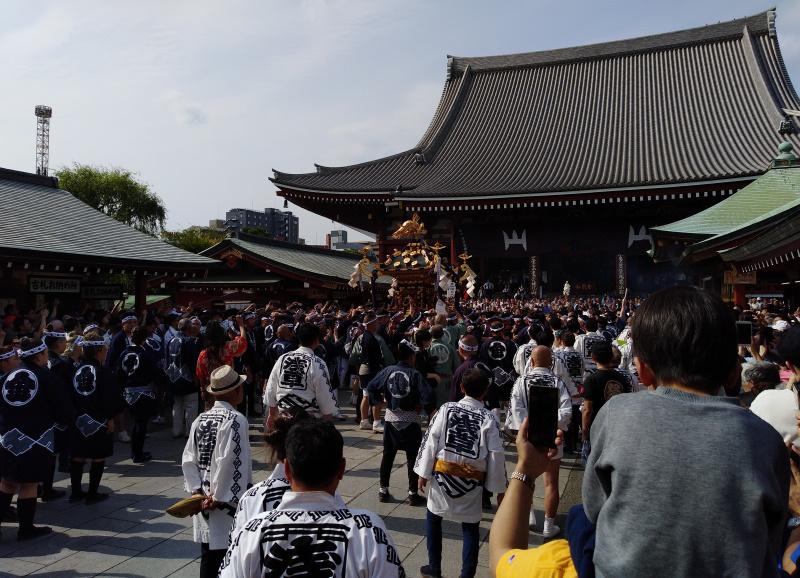 When I told my brother-in-law, Hiroaki Yamaguchi, I wanted to go to Sanja Matsuri, he told me I'd probably see Yakuza. During the festival, teams from different neighbourhoods take turns carrying the Omikoshi, mobile shrines, through the streets. My mother-in-law, Hatsue, remenisced about being among the throngs lifting the Omikoshi when she was a young woman, and she pulled out some old photos of Hiroaki as a kid, when he hoisted the childrens' Omikoshi.